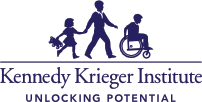 Job Information
Kennedy Krieger Institute

Behavior Data Specialist I (Feeding)

in

Baltimore

,

Maryland
Overview
The Behavior Data Specialist will organize and maintain data collection and statistical analysis systems for the program; assist with behavioral assessments and program implementation; assist with research activities and staff/parent training; assume Clinical Specialist I duties in the temporary absence of such staff.
Responsibilities
Collect and record data based on observable patient behavior.

Assist primary therapist in maintaining up-to-date graphs, summarizing and calculating data.

Actively participate in the implementation of baseline, treatment, parent training and generalization sessions.

Assist primary therapist in the preparation and clean-up of session-related activities (preparing patient, room, computers, recording equipment, etc.).

Assist with case-related duties such as protocol dissemination, protocol reviews, and staff/parent training.

Utilize safe and appropriate handling, management and guidance procedures when transporting or working with patients.

Provide direct patient care following the prescribed behavioral protocols.

Assume primary therapist responsibilities in the temporary absence of the primary therapist.
Qualifications
EDUCATION:
Bachelor's degree in psychology, education or allied discipline is required.

Special exception to this requirement may be given under narrow circumstances in which a candidate has very specific and significant training, experience and knowledge of applied behavioral analysis and implementing behavioral protocols with pediatric patients.
EXPERIENCE:
Previous experience in the implementation of behavioral assessment/treatment programs with the developmentally disabled population is highly preferred.
Vacancy ID 4538
Job Location : Street 707 N Broadway
# of Hours 40.00
Job Locations US-MD-Baltimore
Pos. Type Regular Full Time
Equal Opportunity Provider & Employer M/F/Disability/ProtectedVet