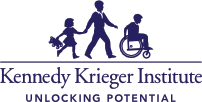 Job Information
Kennedy Krieger Institute

DATA SUPPORT SPECIALIST

in

Baltimore

,

Maryland
Overview
the Data Support Specialist is responsible for routine data cleaning, scoring /entry, analysis, reporting, training, and assisting in the overall management of patient and research records. This staff member supports the development, administration, and maintenance of databases and will also help staff utilize, store, and work in retrieval systems, database systems, and with software. The incumbent will maintain departmental standards in addition to the Institutional Review Board (IRB) and the Health Insurance Portability and Accountability Act (HIPAA) requirements.
Responsibilities
Contribute to or undertake the development, administration, customization, maintenance and integration of the database systems.

Contribute to the development, maintenance and implementation of data collection standards, consistent with IRB, HIPAA, and CARD standards.

Assist with the development and maintenance of documentation for database systems and standards.

Prepare reports to include organizing, tabulating, and summarizing data for clinic and research projects.

Design and develop staff training materials. Provide training to new and current staff in the use of the CARD database systems.

Troubleshoot database problems and coordinate assistance from Information Systems personnel as needed.

Oversee the overall accuracy of data input by CARD staff.

Perform data cleaning, scoring, and entry both hard copy and video-recorded.

Clean, check inventory, and replenish testing kits for of assessments and questionnaires.

Videotape evaluations and research treatment sessions.

Create packets for caregivers to complete and create packets for testers to administer.

Complete general office duties to include but not limited to copying, mailing, collating, etc.

Perform related research activities such as IRB documentation, consenting research participants and scheduling research appointments.
Qualifications
QUALIFICATIONS:
Must be proficient with MS Office Suite, including Outlook, Word, Excel, Access, and Power Point.
EDUCATION:
High School diploma orequivalent required.Coursework in statistics and experimental research is required.

Bachelor's degree in related field preferred.
EXPERIENCE:
Must have at least one year of database development and maintenance experience.

Experience manipulating and validating datasets in a research setting required.

Must have experience with basic statistical analysis.

Must have experience in one or more programming language.

Must have experience with building and querying SQL databases (MySQL, MS SQL, PostgreSQL).

Experience in a research setting preferred.

Experience with data processing preferred.

Experience working with families and children preferred.
Vacancy ID 6926
Pos. Category Research
Job Location : Street 3901 Greenspring Avenue
# of Hours 40.00
Job Locations US-MD-Baltimore
Pos. Type Regular Full Time
Equal Opportunity Provider & Employer M/F/Disability/ProtectedVet