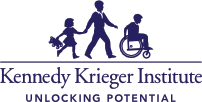 Job Information
Kennedy Krieger Institute

RESEARCH COORDINATOR - CLINICAL TRIALS UNIT

in

Baltimore

,

Maryland
Overview
the Research Coordinator in the Clinical Trials Unit assists and collaborates with the Principle Investigator (PI) and research collaborators to reach research goals. This position requires a degree of responsibility, flexibility, and independence to perform diverse duties including collecting, analyzing, and archiving data.
Responsibilities
Prepare and submit Institutional Review Board (IRB) required materials, as well as prepare compliance and regulatory documentation for local, state, and federal agencies and any other pertinent entity.

Assist and perform duties under the direction of the Manager of Medical Program Operations. Support daily clinical trial and research study activities including:(a) participant recruitment and scheduling, (b) study procedure scheduling and coordination, (c) obtaining results and ensuring clinician review, and (d) documentation completion.

Communicate directly with research collaborators, study sponsor, and study vendors.

Manage research data in accordance with protocols established by sponsors and the Institute.

Attend study and research related meetings, conferences, and teleconferences.

Participate in research planning and development activities.

Support with data preparation, data entry, transfer, archiving, maintenance, and analysis as needed. Provide and communicate data-related study progress, issues, and problems to research collaborators.

Assist with general administrative work, including: processing subject reimbursements and incentives, inventory and ordering supplies, and organizing service billing.

Will work closely with the Manager of Medical Program Operations to develop and implement standard operating procedures.
Qualifications
EDUCATION:
Bachelor's degree is required, preferably in psychology, statistics, or neurosciences.
EXPERIENCE:
Requires at least two (2) years of research related work experience.
Vacancy ID 6713
Pos. Category Research
Job Location : Street 1741 Ashland Ave
# of Hours 40.00
Job Locations US-MD-Baltimore
Pos. Type Regular Full Time
Equal Opportunity Provider & Employer M/F/Disability/ProtectedVet