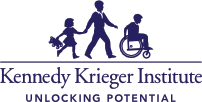 Job Information
Kennedy Krieger Institute

Secretary (LEAP-Greenspring Campus)

in

Baltimore

,

Maryland
Overview
The Secretary (Receptionist) provides secretarial support services to the Special Education Department at the Kennedy Krieger School. The Secretary must maintain accuracy and ensure confidentiality of all student, finance, and personnel information accessible to this position.
Responsibilities
Primarily responsible for greeting parents, students, visitors and staff in a professional and friendly manner and display tact, patience, and courtesy in dealing with staff members, families, and outside agencies. Maintain visitor sign-in/sign-out log and distribute visitor passes.

Coordinate the message center. Receive and distribute messages for staff and make a special effort to reach staff with important messages that cannot wait until the staff members call in or pick up their messages. Interact with the staff and classrooms via telephone, intercom system, walkie-talkies, and email. Maintain reception area in a neat and orderly manner.

Provide data input and updates of staff information into PowerSchool, update Employee Competency Records, internal phone list, organizational chart, and calendars (staff & student) for high school program. Use PowerPoint to create monthly presentation of staff birthdays.

Schedule high profile meetings and send weekly reminders to staff.

Maintain schedule for use of Campus Conference Rooms and the cafeterias.

Process Out-of-School and Bus Suspension Notices for review by Administrative Coordinator.

Contact Allison Matthews Associates to report printer problems. Keep log of service calls.

Assist Transportation Coordinator with preparation and distribution of hall passes for students arriving late. Communicate late arrival and early dismissal of students to high school, via email. Prepare audit report for cafeteria staff for students requiring lunch when arriving late on Wednesdays.

Maintain MSDE short term and log term documentation logs to monitor staff leave and teacher substitutes and 1:1 Aide substitutes.

Collect and distribute internal and external mail and packages within KKHS and LEAP, as well as the U.S. mail at least twice per day.

Maintain the Kronos timekeeping system and all payroll requirements, in an accurate and timely manner, for all staff in the High School program. Maintain and file all timekeeping-related documents, including schedule modification and scheduled leave forms.
Qualifications
EDUCATION:
High school diploma required.
EXPERIENCE:
One year of previous secretarial experience preferred.

Proficient with all Microsoft Office products (Word, Excel, Access, etc.) required.

Knowledge of PowerSchool and FileMaker Pro, preferred.
Vacancy ID 6727
Pos. Category Administrative and Office Support
Job Location : Street 3835 Greenspring Avenue
# of Hours 40.00
Job Locations US-MD-Baltimore
Pos. Type Regular Full Time
Equal Opportunity Provider & Employer M/F/Disability/ProtectedVet